(An article I wrote for Lee's Birds of the Bible for Kids)
Did you know that God counts birds too??? Luke 12:6-7 Are not five sparrows sold for two pennies? Yet not one of them is forgotten by God. Indeed, the very hairs of your head are all numbered. Don't be afraid; you are worth more than many sparrows.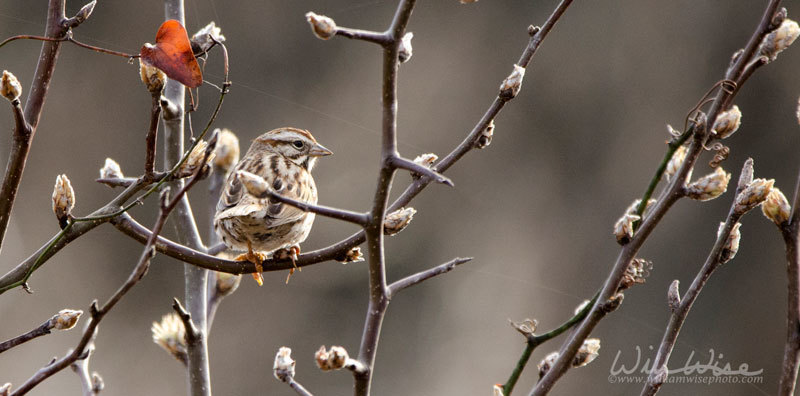 © Photographer: William Wise | iNat Observation: 66748932 - Song Sparrow; Walton County, Georgia. February 16, 2018.
Hey kids, bored yet? If you are like my two daughters, you are practically begging for something to do at this point. Instead of wasting your brain on electronic gadgets, how about enjoying some birds and Bible! You might learn something too!
The Bible tells us that on Day 5 of creation, God created all the birds (Genesis 1:21). If you look closely, there is a wide variety of different birds. Get a chair and sit in your backyard for thirty minutes in the morning. Even if you don't know their names, write down the total number of individual birds you see; count how many different kinds there are making visits. How many different colors are there? Make notes if they are staying up in trees, or coming to feed on the ground. Do they have long, skinny beaks, or short fat beaks? Now close your eyes and listen. How many different kinds of bird calls do you hear?
And if there aren't too many birds outside, make a "virtual bird list"! Explore the pages of Lee's Birds of the Bible for Kids and list how many different birds you see on the website in five minutes. Make a list of the Bible verses you see on the pages too.
But if none of that is interesting, you could always ask your parents to assign you some chores!